Maksimir park and Medvednica might be the lungs of Zagreb, but Zrinjevac park is the green heart of the city. Situated one street away from the main square and two blocks from the central train station, the park is a haven for locals and tourists to relax, hang out with friends on the grass, contemplate, read books and generally get away from the city's frantic rhythm of life.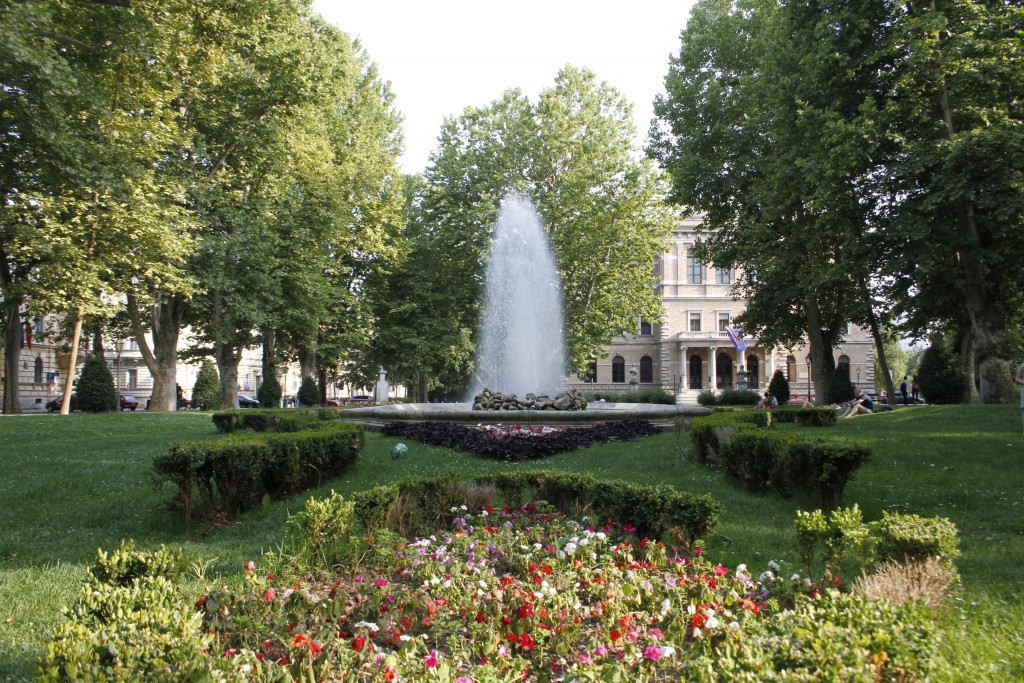 Coming into it from the direction of the train station a visitor is greeted with a lavish circled flower bed guiding the path into the park. Six busts of emeritus figures from Croatia's past stand on the entrance, Julije Klovic, Andrija Medulic, Krsto Frankopan Ozaljski, Nikola Jurišić, Ivan Kukuljević Sakcinski and Ivan Mazuranic, guarding the entrance.
Right behind them are two fountains called the twins, and a third one on the far side of the park called the mushroom. In the center of the park stands the music pavilion that hosts different kinds of concerts throughout the year.  Zrinjevac itself is overtaken with events, mostly during summer months, ranging from gourmet festivals of all kinds, arts and crafts workshops and public book readings to local schools' plays, political meetings and gay pride parades.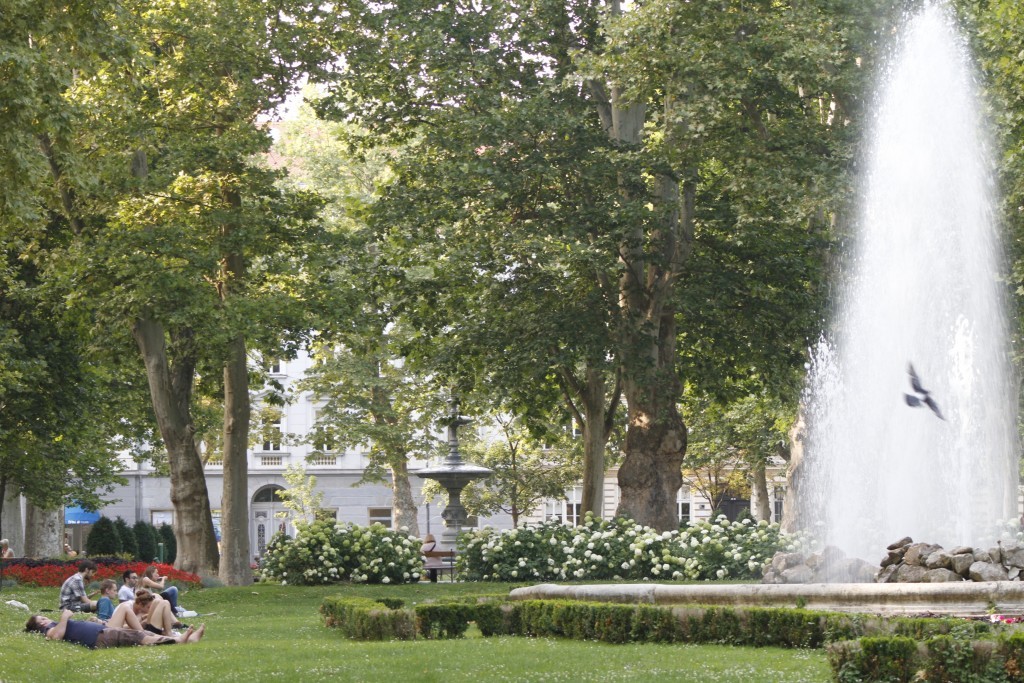 On the northern end of the park there's a 130 years old weather monitoring station. Even though it is not officially used to monitor weather as its precision is not what it used to be, most locals still use and trust the old machine.
Before it was renovated into a park in mid 19th century, the 12,540 square meters big batch of land was occasionally used as a cattle market and not much was considered of it. With the city expanding at a fast rate, something had to be done with it so the municipal electorate decided to create a park. It was called Novi Trg (new square) at first, but on the 300th anniversary of the battle of Siget, where the Ottoman invaders were stopped from conquering Vienna, the name was changed to Nikola Subic Zrinski square in honor of the commander that defended the city. The name Zrinjevac is an abbreviation of Nikola Zrinski's name. (If you want to read more about Zrinski and his epic defense of Siget, click here)
The park is a part of Lenuci's horseshoe, a U shaped constellation of seven parks and squares in Zagreb's uptown area and is considered by many to be the most gorgeous amongst them.