Formed in 1993 as a non profit, International Women's Club Zagreb offers female expats, international business women and trailing spouses the opportunity to connect, network and socialize in a foreign city. It is a social club for a diverse group of foreign women, often influential in their fields, that mostly does charity work with the Christmas Bazaar held last week at Zagreb Fair being the pinnacle of their annual efforts. We've talked with Johanna Parnis England, the newly elected president of the club about their charity work, activities and impressions of Zagreb.
Q: What is the purpose of the International Women's Club?
A: The purpose of the International Women's Club is to really help and welcome foreign women who came to live here in Zagreb, and also Croatians who have lived abroad for many years and had returned to live here. We provide a social network and support for these ladies. In return they give us glimpses of their culture and show us the wonderful differences between all the nations that are present here… we really give each other a lot in that way.
Q: What are your duties as the president of IWCZ?
A:My duties are overseeing the board that consists of nine ladies, each with her own role and duties. I make sure the board acts according to our statue, and I oversee and participate in organizing all our activities.
Q: What activities are those?
A: One very important thing we do is charity work. We organize a charity event once a month. We also organize various activities in terms of learning languages from one another, organize excursions outside of Zagreb; book clubs, movie nights, social gatherings  children's activities… We are very active. We would also like to set up a business club. It is an idea that the board had been considering doing this year. We are very diverse and skilled women and most of us come from a business background. The idea is to set up the club and to network, bring important and interesting speakers to our club and so on. It could be a really great addition to our activities.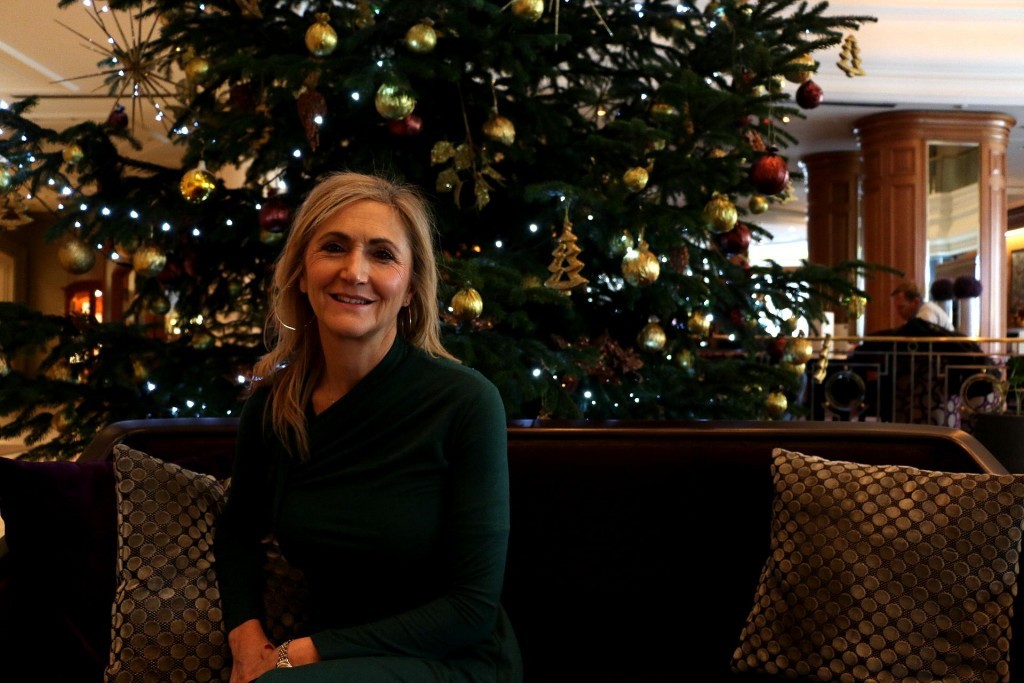 Q: The pinnacle of your charity work is the annual Christmas Bazaar where you gather funds for a certain Croatian institution, group or association that is in need. It was held on December 6th at Zagreb Fair this year. Who did you set out to help this year and how did it go?
A: For our 22nd Christmas Bazaar we've decided to sponsor two institutions, both of them are mental health care facilities: Psychiatric hospital  Lopaca in Rijeka and Center for upbringing and education Zajezda.
Zajezda had asked us for gym equipment. It would provide the children the means to actively exercise and improve their overall quality of life as many of them are medicated and thus inert. Exercise is very important for the body and the mind. Lopaca, on the other hand, requires various equipment to improve the quality of life of  its patients  there. We shall be purchasing smaller medical equipment, plus  air conditioners, TV sets and various additional items.
The fair this year has been an overwhelming success and the total amount of funds collected have exceeded the results of the last few years. There must have been over 7000 visitors this year with 46 different countries participating. There was such a big variety of food, souvenirs, products, Christmas decorations  and bric-a-brac on the stalls.
Fourteen countries participated in the stage performances which created such a nice and festive atmosphere in the pavilion.  We even had  a special solo performance by H.E. Ambassador of Chile, who danced  "cueca", a Chilean folk dance, in full traditional wares, as an opening act. I was great!
Q: You've mentioned there were 46 different countries on the bazaar, that's a really diverse group of people. What ties you together?
A: Each woman will find a woman that she can relate to. I came here alone. My relatives and friends are far away. In the club I found other women who were in the same situation. It was nice to find other people who are going trough the same life situation, someone with whom you can share your experiences, connect in that way. In the club, I believe, everybody can find somebody that can help them through their good and difficult times, and to help them enjoy Zagreb. That is what ties us together.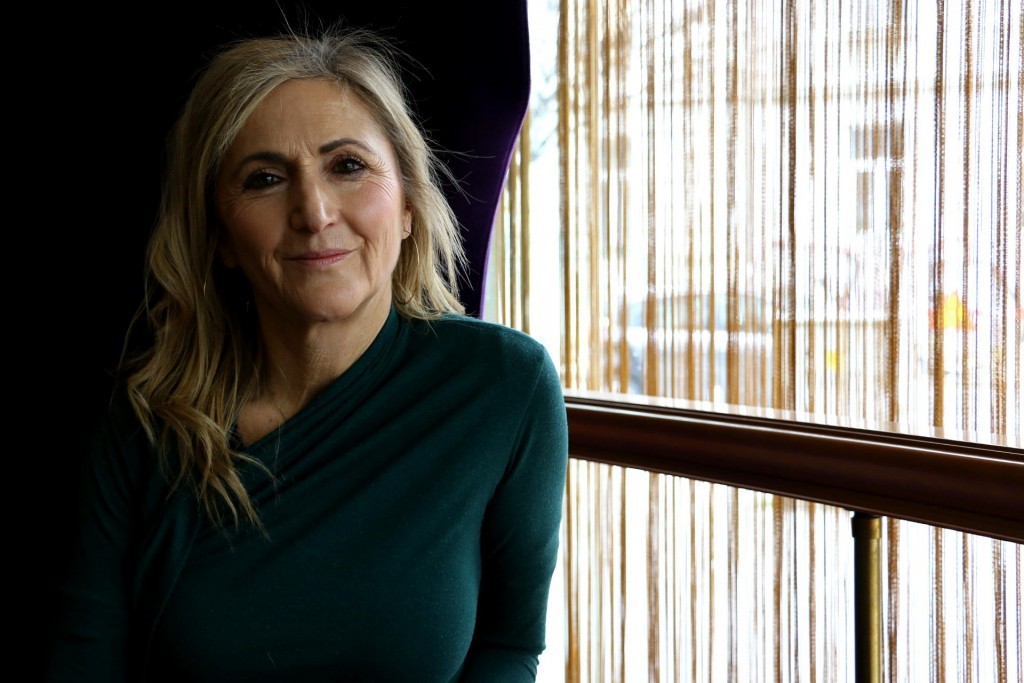 Q: What is the profile of women that join the club? You've mentioned a lot of business background…
A: We are very diverse group in all aspects. The youngest member is 26 years old, the oldest is above 80. We have 25% Croatian members and 75 % of women who come from overseas for various reasons.  Either in support of their husbands profession, or for their own professional reasons and some come for 'love reasons', having met a Croatian partner/husband.   We are open to all women from abroad.
Q: Any men in the club?
A: We have a lot of them who support us but they aren't officially members of the club. They are very valuable to us. We are open to hear what men are thinking before we make some of the decisions, but they are no official male members.
Q: What are the criteria for join the club?
A: Basically, women interested in joining the club contact us via email or phone. If they are a foreigner they just fill the application form. There is an annual fee of 400 kn. Every second Tuesday of the month we have a general meeting so we invite new members to join us as a guests.
Membership is open to all expat women residing in Croatia (non-Croatian passport holders). Croatian nationals wishing to join can also apply for membership. The requirement is an interest in promoting the objectives of the Association, and speaking English well enough to be able to follow and understand meetings and activities of the Association. In accordance with the club statue, Croatian nationals can constitute up to 25% of the total membership. The Club keeps a waiting list when the quorum is reached. The IWCZ currently has over 170 members with about 43 nationalities represented in the club.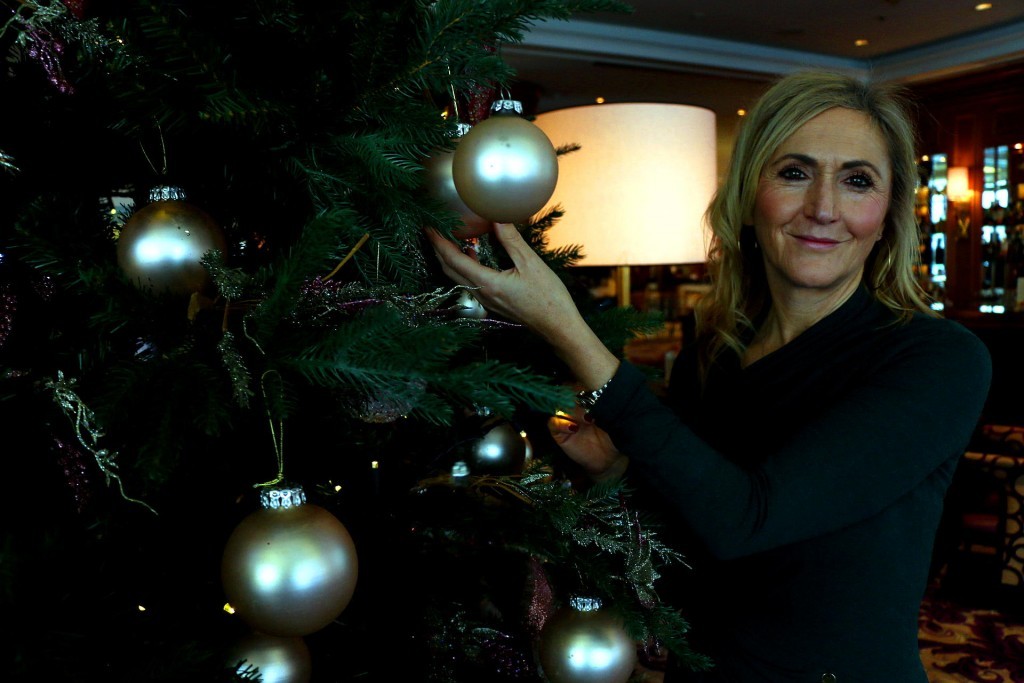 Q: You are from Malta, how did feel during your transition? How did you find Zagreb?
A: Going to a country with a completely different language was really strange. It was the first time I was going into an European country and not understanding a single word. That felt really, really strange.   Malta is also a small country, so that was not a factor. I was, however, living in London before I came here, which is significantly larger then Zagreb, so it took me a while to get used to that. The first and most important thing was to learn the language. Once I kind of learned the language , it was much easier for me. I could feel the culture of the people much better through the language.
Q: What were your first impressions of the culture here?
A: At first sight, when I arrived in Zagreb, I looked around and I though that people aren't very friendly, just by looking at their faces,  looking at the people in the street, in the public transport. But later I realized that I was actually wrong and that was just a grimace on their faces, that behind that grimace is a very friendly and social culture. No matter which economic strata people come from in this country, they are all very social. That's the one thing that struck me more that in any other place I've been in Europe or outside of Europe.
Q: Do you have a favorite place in Zagreb?
A: I do love the Old Town! Definitely the Old Town. I just love Zagreb in the winter, with all the Christmas decorations around the city, activities…I love eating kobasice (sausages) from the street stands and having some mulled wine to keep warm. I love the whole of Zagreb in the winter. When anybody asks me when is the best time to visit, I always say December and January, especially the Old Town.