After last year's recognition as the best Christmas market in Europe, Zagreb is upping the ante in 2016 with more venues, concerts, festivities, foodie corners and decorations than ever before. You'll get to enjoy all that at seventeen different locations around the city, each with its particular focus in the aforementioned activities.
The backbone of the whole Advent in Zagreb are ban Jelačić square, Zrinjevac Park, Europe Square, Tomićeva Street and king Tomislav square, with new additions like the newly reopened Grič Tunnel, Strossmayer promenade and Vranyczany meadow in the old town to make the winter in Zagreb even more impressive.
Different locations will start their festivities at various dates around the beginning of December, but the main stages all begin on Saturday, November 26th. If you can't go out do not worry, just click one of our webcams and you will enjoy lights and atmosfere from the streets of Zagreb.
ZRINJEVAC PARK
November 26th – December 8th
The most beautiful park in Zagreb is now a traditional starting point of Advent in Zagreb. With the celebratory lighting of Christmas lights around the city from the park on Saturday 7 pm sharp, Advent is good to go. In addition to everyday concerts featuring cover bands of different genres playing Jazz, Bossanova. Swing and other standards, you can find all kinds of various souvenirs and try out traditional Zagreb recipes on the go. With all the different lights and decorations, the park's usual magical feeling rises to the max and is a must if spending time in Zagreb during the Advent.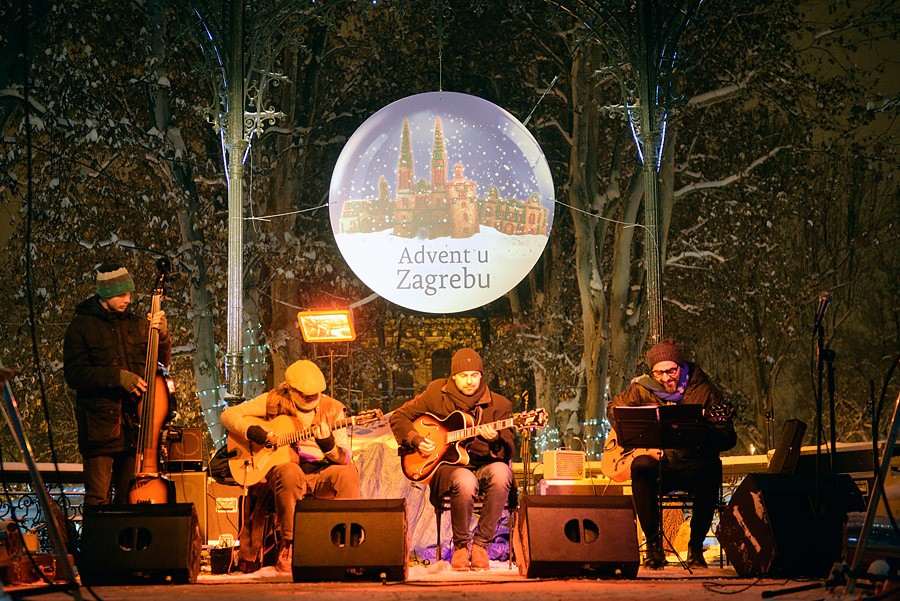 BAN JELAČIĆ SQUARE
November 26th – December 24th
Zagreb's main square is the a natural focal point of the festivities from whence you can explore all the other venues. The stage on the main square is the biggest of them all, and will host a variety of performers, from popular mainstream bands and children's plays to performances from historical and traditional societies and culture clubs. Since its the main square with the most people passing through it, the program is focused on fun for the entire family.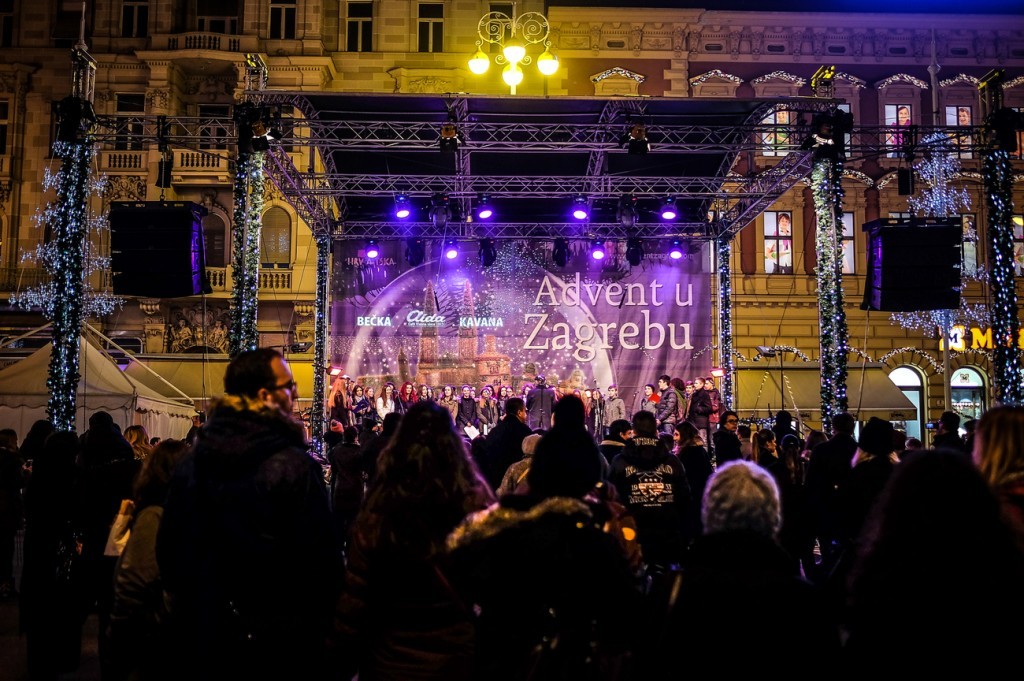 EUROPE SQUARE
November 26th – January 1st
Europe Square focuses on the young and those who feel like it. The square under a thousand hearts, as it's known during the Advent, brings a mixture of local singer/songwriter, indie, alt rock, funk and bands with international and local DJs every second day. Since it is called Europe square, culinary traditions from different European countries will be presented on a weekly basis throughout the duration of Advent. It's definitely the most urban venue of the Advent.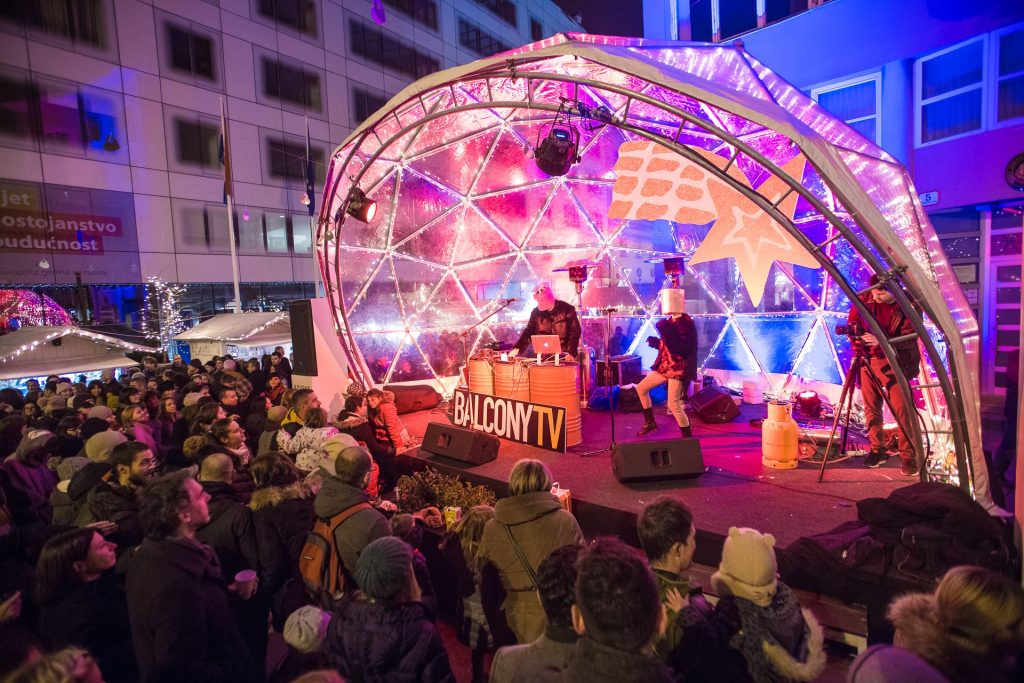 KING TOMISLAV SQUARE
November 26th – January 8th
Tomislavac, as it's known to the locals, has one major thing going for it – a huge ice park! There are going to be concerts from cover bands on a regular basis there, and there will be plenty of sausages to chow down on and mulled wine to drink, but if you're heading to king Tomislav square you're heading there to test your mettle on the ice. Kids love it the most, but who wouldn't feel like a kid surounded with all those light, sounds and tasty treats?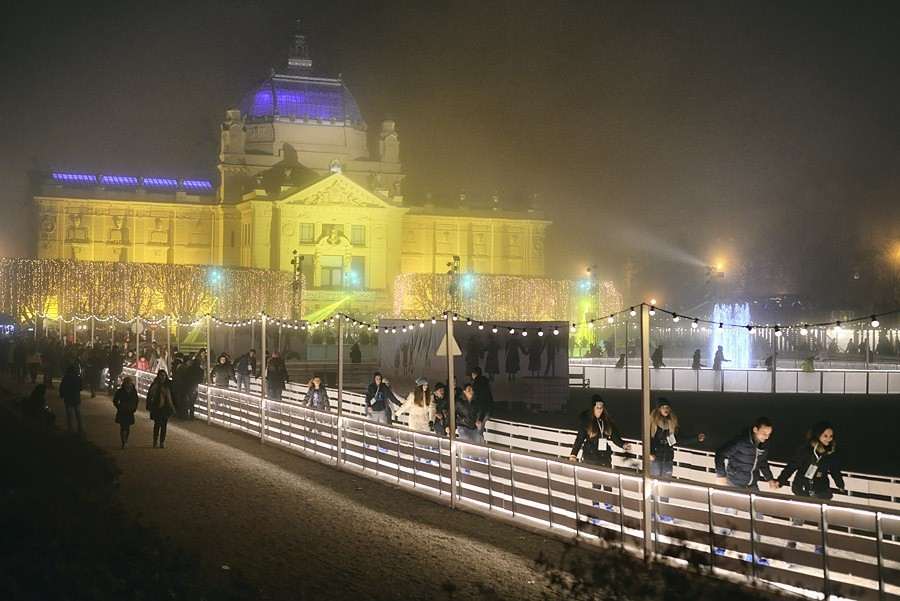 FULIRANJE (FOOLIRANJE) AT TOMIĆEVA
November 26th – January 8th
The little street under the world's shortest funicular ride likes to take people's senses around the globe with sounds, smells, tastes and sights from capitals of the world converging in one of the most charming streets in Zagreb. Each week Fuliranje will present traditions, music and food from a different global capital (and add a bit of Zagreb to the mix every once in a while).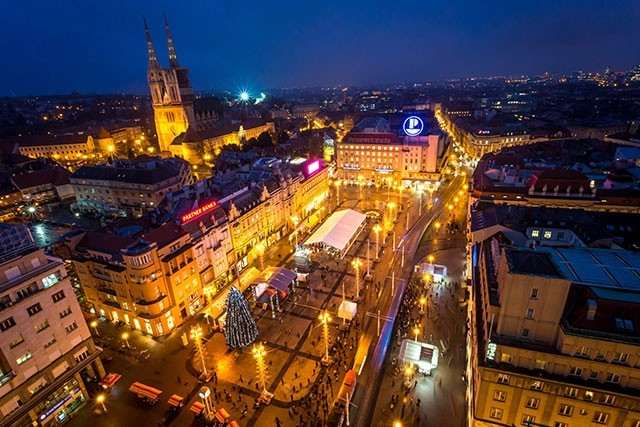 VRANYCZANY MEADOW
November 7th – December 31st
The old town park/meadow overlooking Zagreb is a place for all the romantics out there. Easy listening music, winter picnics, fairy tales storytellers surrounded by magical lights and the unique atmosphere of the old town will bring out the romantic in you and make you fall in love with Zagreb.
STROSSMAYER PROMENADE
November 27th – December 31st
One of the most charming and attractive venues in Zagreb during the summer is finally joining in on the winter festivities. Weekends are reserved for kids with different workshops, plays, games and other family-friendly activities, while evenings (throughout the whole week) bring favorite singers, musicians, playwrights, actors and other cultural workers on the stage in a somewhat different role. They'll showcase their skills as DJ's, playing their favorite playlists.
There's going to be ten more venues joining Advent in December in an effort to make Zagreb the most magical place in all of Europe, and we'll bring you news about them as they release their programs in the upcoming days. To check out what all the venues will offer you during the Advent be sure to follow us on Facebook for further news, galleries and unique features!