Author: Tajana Skuric
Apart from clubs, we have discovered other interesting events the whole family can enjoy. Learn more about our country, our city…
Witches Groove (Coprnjački čageraj)
Place: Pučko Otvoreno Učilište, Vukovarska Street 68; Time- October 31, 7 PM till November 1.
Scientists say that in the night from October 31 to November 1 a huge asteroid will pass Earth and that we are very lucky that it won't "touch" us. Just in case, we decided to summon you, witches and warlocks, a day earlier, to defend us from the asteroid crash on Friday… Dancing. So, all of you, creatures of the night and magic, bring your good luck talismans, a few legends, a little bit of mystic atmosphere, shake it as well, take someone with you, and voila! That's best recipe for a wonderful evening!
 Museum of Torture 
If you like to be scared, we have something special for you – Tortureum, Museum of Torture! From October 31, 11AM till November 1 PM, in Tkalciceva Street 13, the scariest museum in Croatia is opened for visits! Creepy music and utter darkness hiding scary and interesting devices awaits thee. You will be led through history by media guides. From 7 PM you can ask the museum executioners for an advice or about your future, and if you charm them, they may agree and take a group photo. Discover the fate of European and Zagreb witches, and try devices they have been tortured with: the mask of shame, iron maiden, prison, etc.
Witches, vampires, ghosts and other creatures are welcome!
Ticket price: 40 HRK, if you have a mask – 30 HRK.
The price includes multimedia guides, testing devices and taking pictures.
GOTHAM CITY HALLOWEEN PARTY @ Johann Franck on the central square
The most original Halloween party is the HALLOWEEN Gotham City. On Saturday, Ban Josip Jelacic Square will be turned into Batmans' Gotham City where you will be able to have fun from 10 PM until early morning. Croatian actors will embody some of the Gothams' characters -Poison Ivy, Catwoman, Batgirl, Penguin. Everything starts at 10 PM and the ticket is 30 HRK – Best costumes have free entrance.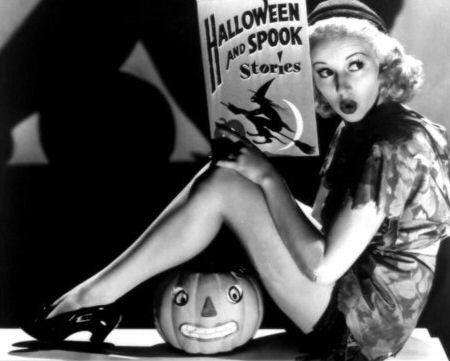 Halloween Photo: Museum, Tortureum
TOURS
If you can't decide where to go and you want to see and experience as much as you can, then the tour CREEPY PIGEON HALLOWEEN is perfect for you! It starts Saturday 9 PM and it ends Sunday 6 AM.
So the tour starts at Ban Jelacic Square, and makes the first stop at the Swanky Monkey Garden. Then it heads to Maraschino Bar and Pepermint Ilica 24.
If you get hungry, at Wok&Burger by Maksimirski Zmaj, you can ask for a special menu made just for this night. If you are not in the mood to cruise the nightclubs, with our bracelets you can visit the already mentioned Tortureum – Museum of torture at a discounted price.
Interactive Night Halloween Tour – the mystical side of Zagreb
This night, or to be more accurate Saturday, 8 PM-9:30 PM, marks the end of a successful season of tours through our majestic Gornji grad. At the beginning of the tour, you can mask yourselves with handmade hats and get a stamp which will make you a "marked witch". Then the guide will take you all the way to the past and tell you about fascinating women from Zagreb's history. They will also show you a few witchcraft secrets and how it was done. You will be able to meet Sibyl who will tell you everything your soul desires. There is also a visit to Tortureum – Museum of torture. You will come home full of new stories, a present or two and a few facts about your future. Price – adults –magical 111HRK, 88HRK for children up to 16 years, and for kids 7y/o and younger the entrance is free.
Halloween in Maksimir
What does it look like in the woods at night? Childrens' and adult adventure orientation race starts October 31 (Saturday night) in Maksimir Park. Start: 6:30 PM, gather in a tent under "Vidikovac", where you can get your number, a glow bracelet, and a tour map. The fee is 20 HRK.
Equipment needed: Costumes (of course!), ordinary flashlight – frontal or manual, or the one from a bicycle
Bonus: In each round, a good witch will offer you worms, bats, and magic potions, and you can't refuse hospitality if you don't want to make her angry. You will see her position on the map. You will probably also come across a Wicked Witch, too. She will run around the park trying to catch children and adults. She might have a helper. If you get caught, she will give you a task you have to fulfill, and then she will certify your scorecard. The wicked witch can catch you only once!
The first Croatian trekking school PZR Outdoor Run&Trekk invites you to the real trekking-spectacle for Halloween: Halloween MedoTrekk which starts on Saturday, 4:30 PM at Sestine. The intensity isn't defined so everybody can participate. Participation fee is 20 HRK. The most interesting thing is that during the race along the way participants might stumble upon people trying to scare them.