Hotel President Pantovcak is an exclusive boutique hotel in the very heart of Zagreb. Located 200 m from British Square, the most picturesque square in Zagreb. This understated and original design hotel masters the art of stripped back luxury, and offers a stylish urban retreat.
In the beautiful hotel gardens, the hotel's unique, calm and collected atmosphere flows freely, particularly during the warmer months when the massive glass panes are removed, and nature is merged with the interior. Following a day around Zagreb, residents at the President Pantovcak Hotel can enjoy a drink in the panoramic lounge bar or on the teak garden terrace. From every room, large floor-to-ceiling windows pull you into hotel's private park where you can enjoy endemic pine trees, bamboo, lavender and wild cherry trees. It will make you forget you are still in the center of Zagreb.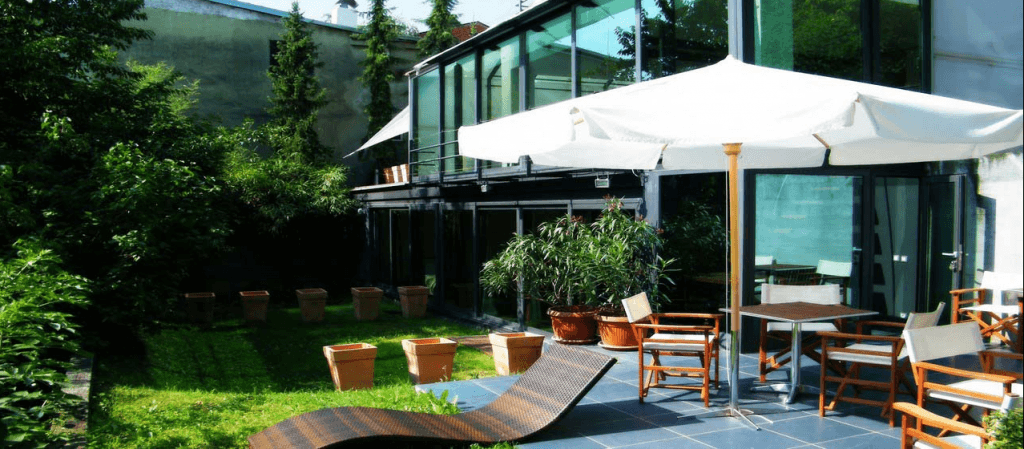 Public facilities are intimate and provide complete privacy while equipped with carefully selected pieces of antique furniture and works of art of the greatest world artists. All details are carefully designed in the contemporary style which opposes to existing art-deco architecture. In this "lifestyle hotel," you will find both energy and relaxation in equal measure.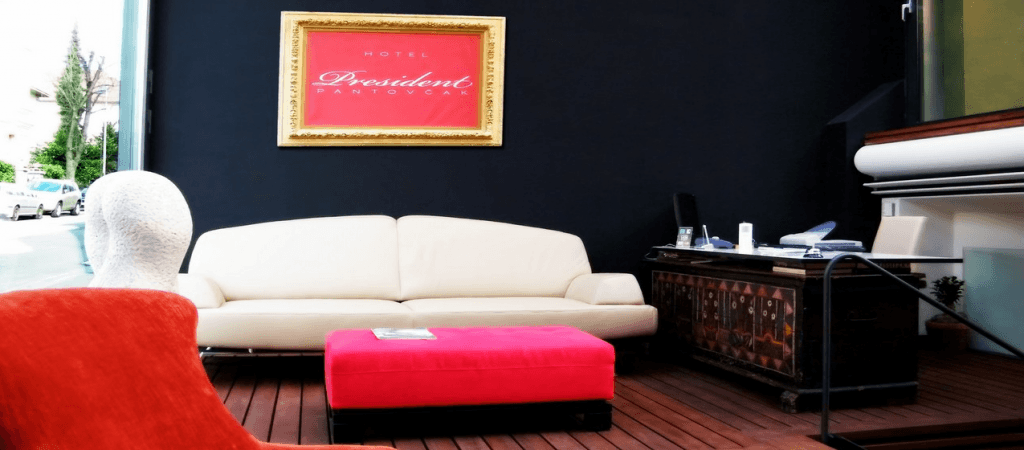 At Hotel President Pantovcak, each individually designed guest room is a faultless and intimate haven of pure Nordic-style white canvas seating, dark wood and muted silk bedspreads. Rooms (which you can book here!) are furnished with expertly picked original modern art and antique pieces, some of them more than 500 years old. Mirrored, art-lit bathrooms are an equally luxurious affair.
This four-star hotel is currently ranked in top 10 small hotels in Croatia and top 25 Croatian hotels with exceptional service on Tripadvisor and has won numerous awards, such as "Certificate of Excellence 2015", "Tripadvisor Travellers' Choice Award 2014 and 2013″, "Tripadvisor Certificate of Excellence 2014, 2013 and 2012″ and "Best Service of Croatian Business Tourism 2011″. So when you come to Zagreb, don't think where to stay. If you are in the mood for family or luxurious holiday, just BOOK a room at this fantastic hotel. You won't regret it.