In the heart of the city, near the main square, there is a hidden culinary oasis for those with a more demanding taste. On Europski trg (European Square), under a thousand sparkling hearts, you will find a variety of quite unorthodox flavors throughout December. Since this is where the well-known EU Advent takes place, here you can also satisfy your cravings for snacks, fast food or sausages, but even these classics are prepared in a special charming way. We decided to take a look at the menus, smell the food, taste it, and come up with our selection of the most creative and most interesting treats.
Our walk around the square started at the Cheese Bar, whose name suggests their house specialty is cheese. Well, that's not completely true, because when you get closer to their cheese fridge, you see they have so much more to offer. Wild boar sausages, sarma, Croatian dry-cured ham pršut, ham, grilled chicken with vegetables, stuffed bell peppers… And that's only a part of this inviting menu! Here you can have breakfast, lunch or dinner, and, thanks to their chatty and nice staff, gather enough energy to last the entire day.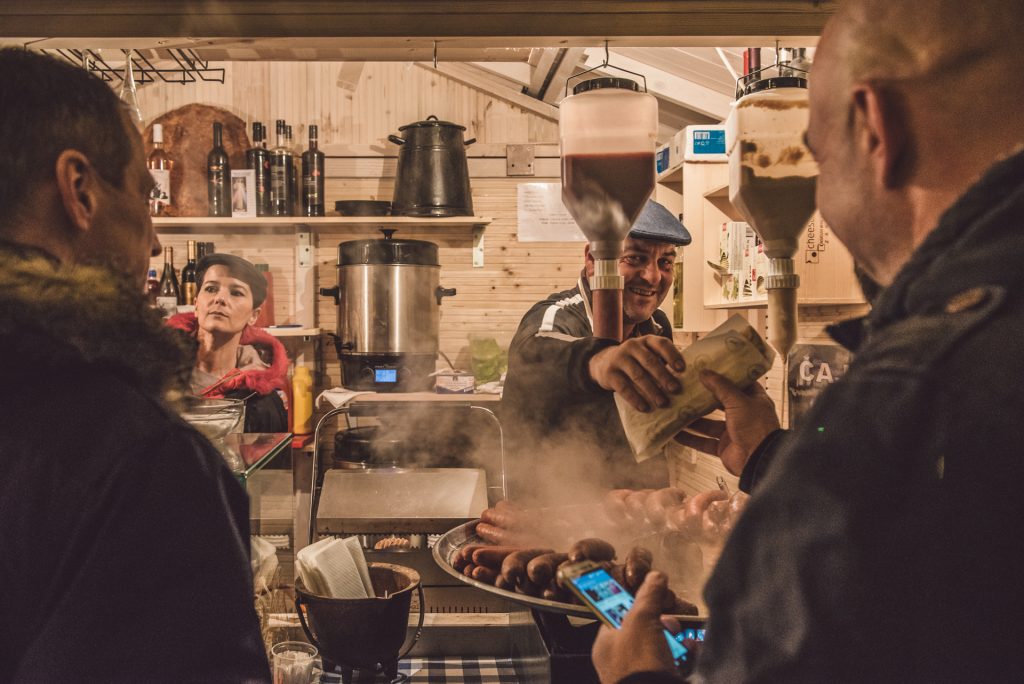 When you head toward the center of the square, do not forget to stop by Bistro 75. This name probably sounds quite vague to the ones unfamiliar with this bistro, but they offer a variety of interesting combinations. Since they are completely sure in what they are doing, this amazing Zagreb bistro didn't unnecessarily overstuff their Advent menu. They picked three awesome dishes – pulled pork and cheddar sandwich, grilled sausage, sauerkraut and horse radish burger, and a warm salad with bits of Debrecen sausage, sauerkraut, croutons and sauce. Each of these meticulously chosen and prepared dishes goes best with wine, so Bistro 75 prepared mulled Shiraz Harlekin. But you wouldn't make a big mistake if you decided to skip the wine, and enjoy your sandwich with some mulled gin from their neighbors, Vino & Ino. Here you can enjoy some really creative drinks thanks to their creator, Vedran Gulin. It seems as he put a bit of his soul, a lot of effort and time into each and every glass, so it's not surprising that his cocktails are one of the most popular drinks on European Square for the second year in a row.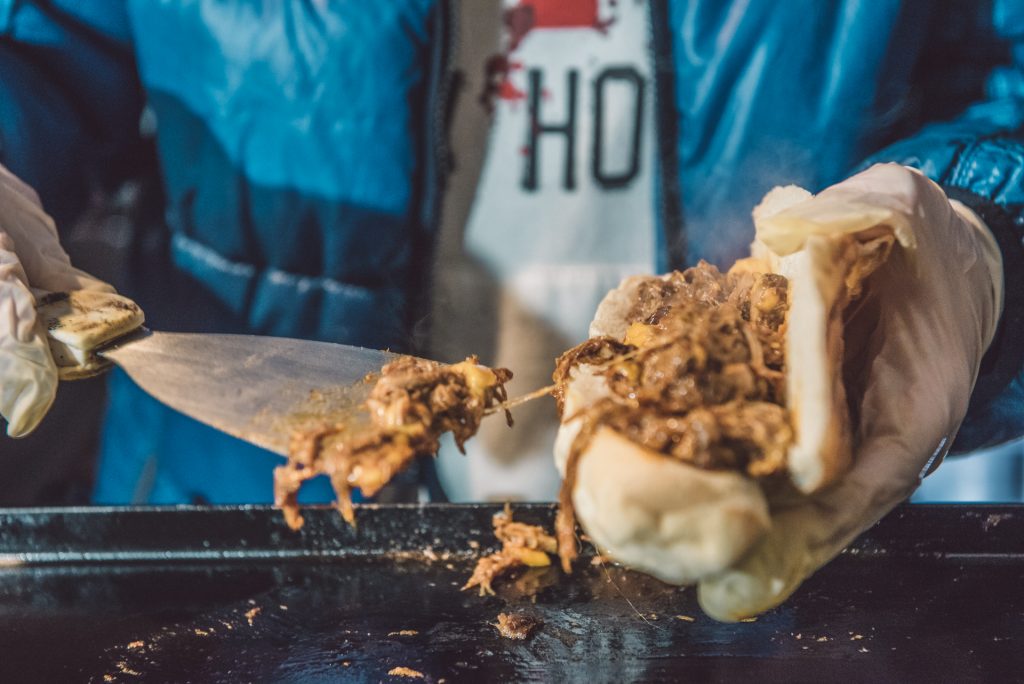 In the center of the square, you will find Maximilijan, a restaurant with a German touch, thanks to chef Kristijan Majdek. On their menu, you can find Frankfurter and Currywurst, two amazing German sandwiches, but also some ham hock. Sausages come with a bagel and curry sauce, while ham hock comes with sauerkraut, onion and bacon. Perfect winter food that smells of skiing and snow, and that will keep you warm while listening to amazing concerts on European Square brought to you by Balcony TV crew for the second year in a row.
After sausages and succulent sandwiches, head for pastry stands. Try to find Spizza, a heaven for Germknoedel lovers. These fabulous fluffy plum jam filled beauties swimming in vanilla sauce and poppy seeds are best served with some brandy, tasty rakija and a chat with helpful smiling staff.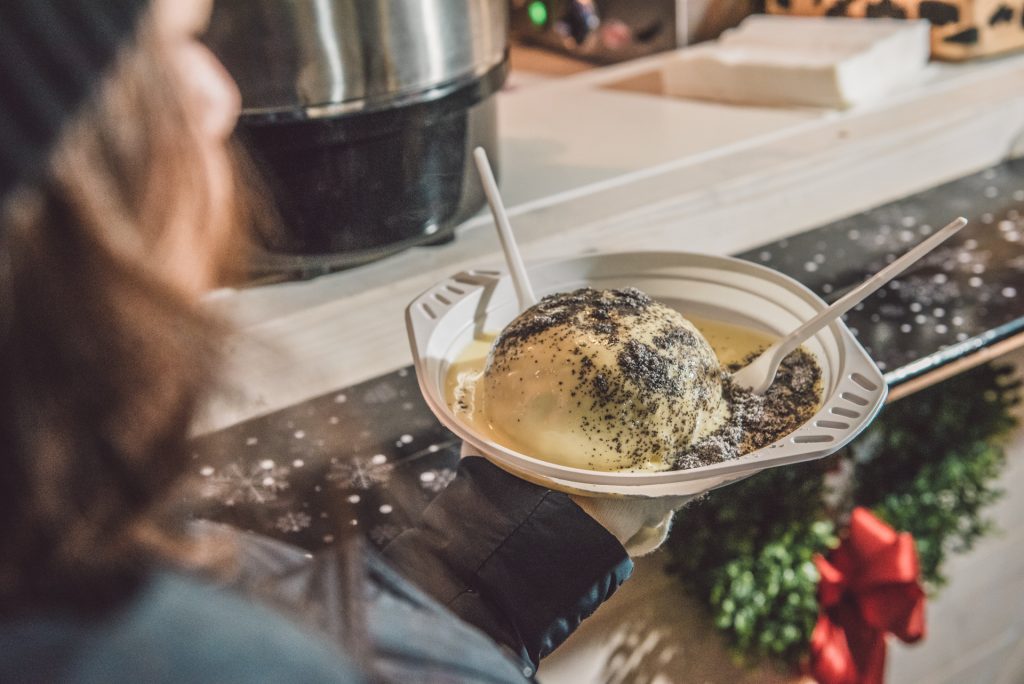 This year, European Square is a home to the Mediterranean corner – HQ Food, De Belly and Bota Šare restaurants. HQ Food restaurant offers a selection of pizzas, pastas and other Italian traditional dishes. All dishes are made from durum wheat, a high-quality ingredient that is easily digestible and protein-rich. This is the best place for kids who love "certified" food like lasagne, spaghetti alla Bolognese, tortellini, different types of pasta, and, of course, pizza.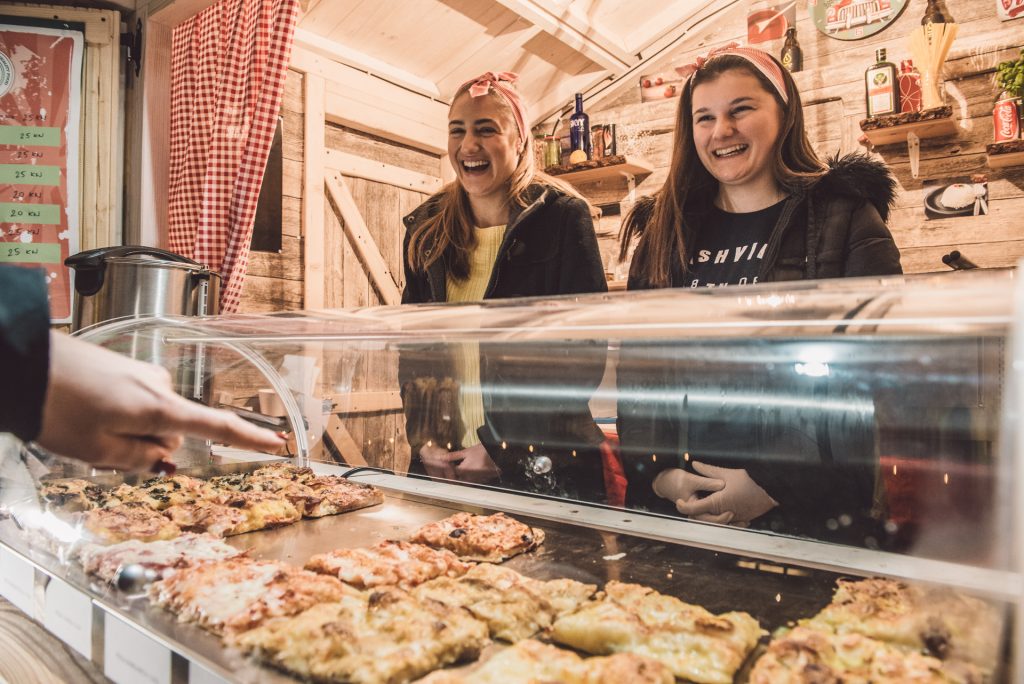 Another interesting place is De Belly restaurant, whose manager Frane Delić successfully orchestrated into a tribute to his hometown, Split. Here you can taste a fine selection of Split craft beers, because they perfectly complement their creative burgers, according to chef Goran Mušura. Just imagine a burger with whiskey and dark beer sauce, arugula and caramelized onion, or a beef burger with arugula, prosciutto and truffle sauce! Even a classic cheeseburger here is beyond classic, but we are not going to give away every secret from their menu. Just trust us, it's definitely worth your walk and time.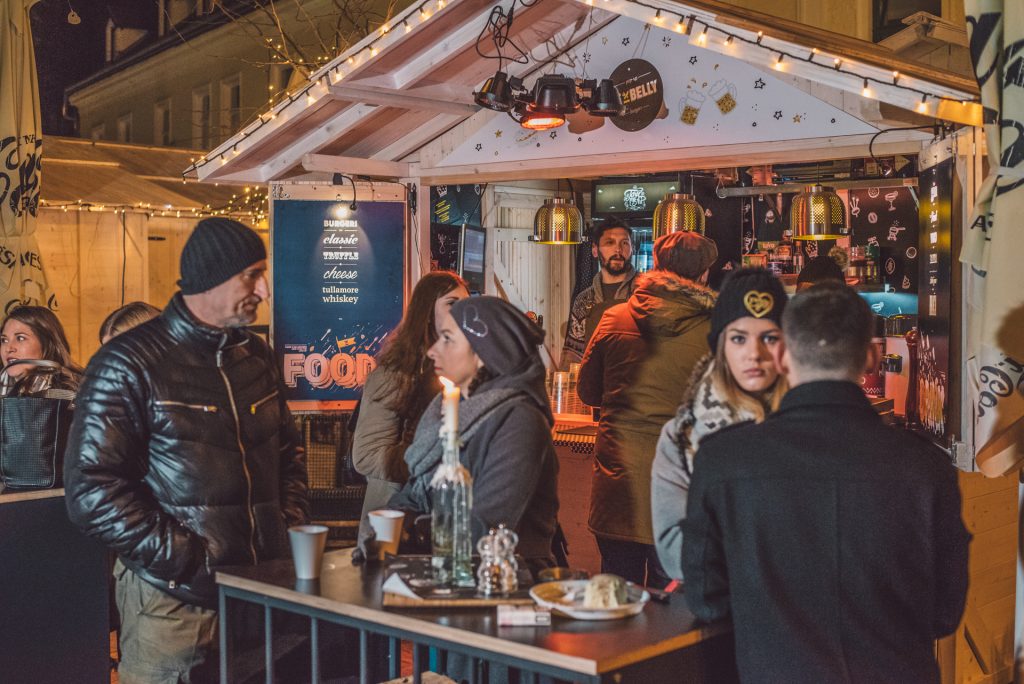 The last, but the least, is Bota Šare restaurant. Here you can feel the touch of the Croatian South and taste some pršut and cheese in oil and herbs, lemon oysters, homemade sausages and wine. Enough to stir everyone's imagination. This place is particularly interesting to tourists because it represents every part of Croatia in one place.